---
Anime Central, April 19-21, 2002
The following photos are from Anime Central, an annual Chicago-area anime convention. The convention featured several great guests, and it gave me a chance to meet up with some friends I hadn't seen in a while (or ever, in the case of some online friends!). Although there were a lot of people in costume, I didn't take a lot of pictures of the cosplayers. If you would like to see more cosplay pictures, please take a look at A Fan's View, which is an excellent website devoted to documenting the guests and costumers at anime conventions. They have a page devoted to Anime Central 2002.
---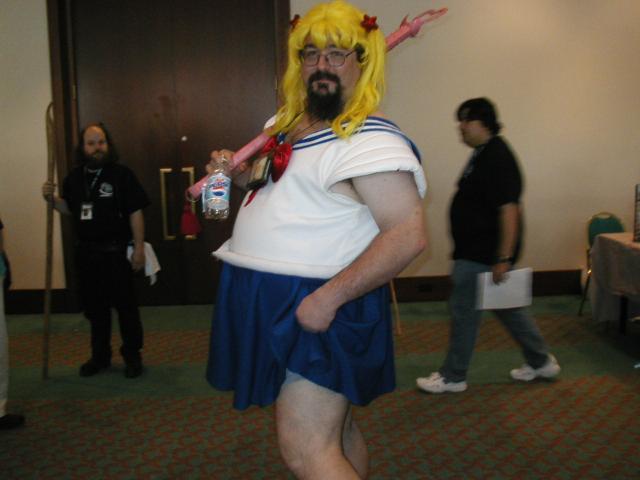 One of the scariest sights in the world, anime fandom's very own Sailor Bubba.
---
All photographs are available in larger versions. Please contact Brian Sebby, brian@sebby.org, if you would like to get a copy of a particular photo.
Return to sebby.org.
---
Photo album generated by album from Dave's MarginalHacks on Mon Oct 10 20:20:53 2005